Street Light Controllers Manufacturers in India
Street Light Controllers Manufacturer
services
Quality products with unmatched commitment and services
Power Quality Studies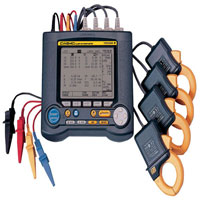 As service providers we offer complete solution for Power quality analysis for reliable power protection, power management and energy savings. Our Power Quality Analysis services are accurate, reliable and timely.
Rectification/Retrofitting of A.P.F.C. Panels
We offer a high quality range of electrician services like Rectification, Retrofitting of APFC Panels and generator parts to rectify damage. The Rectification/Retrofitting of A.P.F.C. Panels services offered by us is designed with precision and delivered in timely fashion.
Test Data

our aim
To promote good products manufactured by companies who are not represented, develop and supply products which complement the present product lines.

Inelec
Manpower
Engineers in Marketing and sales, after sales and New Product development. Executives in Sales, Deliveries and after sales follow ups. Team of technicians for wiring and assembly. A good secretarial and Accounts team.

our Machineries
Drilling Machines, Bus Bar Bending Machines, Cutting Machine, Bench Vices, Heat Shrinkable Sleeve Heaters, Hand drills, Jigsaw cutters, Blowers, etc.
Started in October 1997.
Motto: "Quality products with unmatched commitment and service."
AREA: 2500 Sq.Ft.
Operation: Any-where in India & Abroad.
Customers: All types of industrial customers.